Enter the working world with HUBER
Are you interested in establishing the foundation of your career in a successful international family-operated company?

We are very successful in training about 20 trainees each year in commercial, technical and industrial areas, as well as dual students at our headquarters in Berching.
Apprenticeship at HUBER:
Are you ready to graduate and enter the professional world?

Become a part of the HUBER family...
WE ARE FAMILY is written in capital letters when it comes to our employees. Along with our attractive offers, we engage in collective experiences, such as the annual summer party, department excursions and the Christmas party at the end of the year, as a suitable balance to everyday work. Our apprentices can also get to know each other and interact in various apprenticeship events and trips (e.g. to Salzburg, Berlin or Prague).

...and benefit from numerous advantages
In addition to an attractive education, our apprentices receive additional benefits such as holiday and Christmas bonuses, 30 days of holiday, grant for retirement provision and for expenses for professional training. Our youth and apprenticeship representatives also stand up for your interests.
You can take control during your internship and take advantage of internal and external continuing education opportunities.

After you complete the apprenticeship, take the opportunity - we currently guarantee this opportunity for at least 1 year!

We offer you first-class training in the following professions:
Metalworker in construction (m/f/d)
Machinist in mechanical engineering (m/f/d)
Technician for wastewater technology (m/f/d)
Mechatronic technician (m/f/d)
Technical product designer in mechanical and plant engineering (m/f/d)
Industrial clerk (m/f/d)
Commercial clerk for marketing communication (m/f/d)
IT specialist for system integration (m/f/d)
Specialist for warehouse logistics (m/f/d)

Refer to our job portal for the available apprenticeships at the next potential start.
Dual study with HUBER:
Study and learn the trade simultaneously? No problem at all with our dual study programme!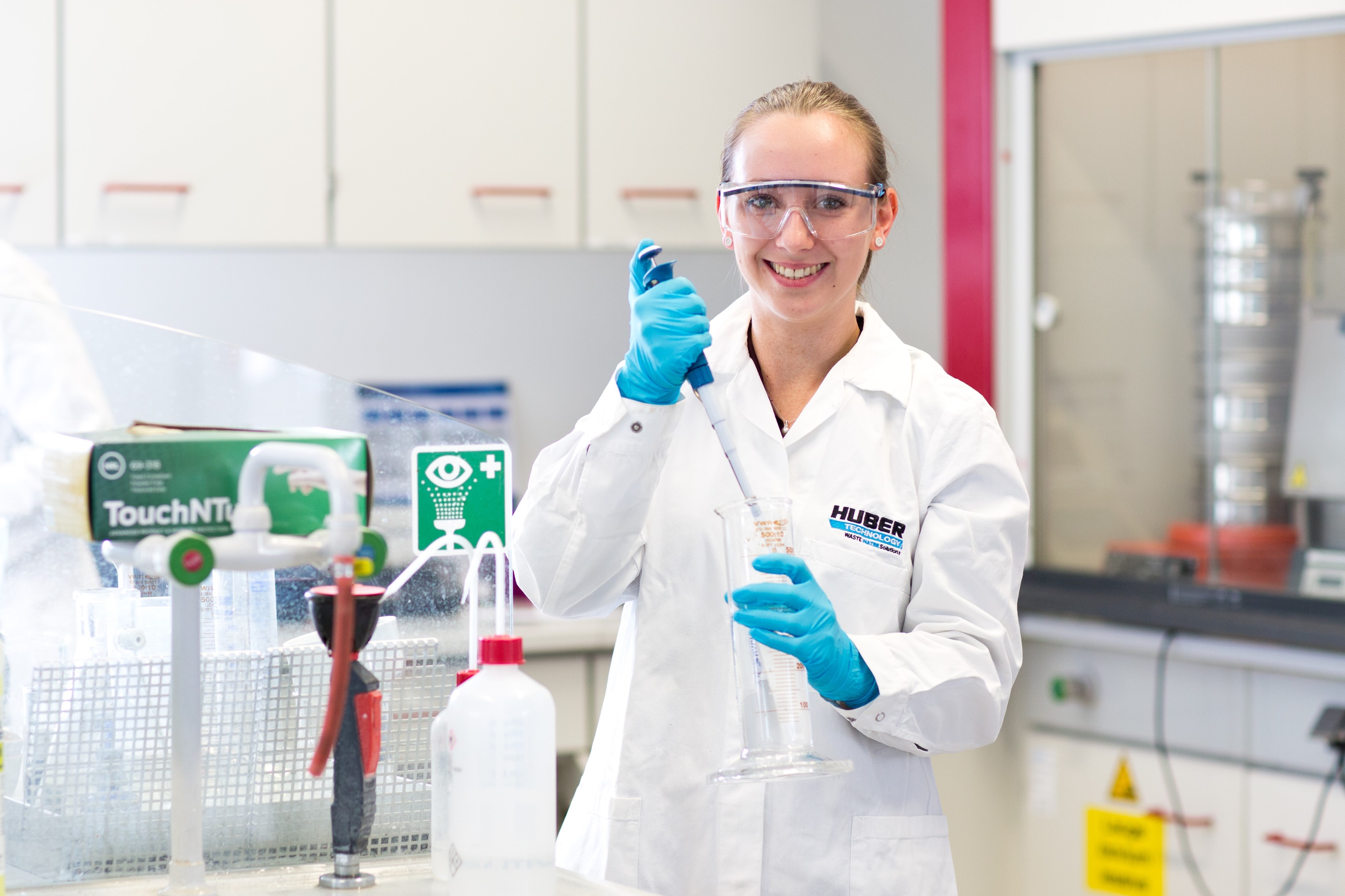 We offer the following dual study programmes with our partners:

Bioengineering and environmental technology (Bachelor of Engineering):
Form of education: Studies with advanced practical application
Dual university: OTH Amberg-Weiden
Duration of training: 3.5 years (7 semesters)

Industrial engineering (Bachelor of Engineering):
Form of education: Alternating theoretical and practical phases
Dual university: Baden-Württemberg Cooperative State University Mannheim
Duration of training: 3 years (6 semesters)

For general information about the dual studies and consultation, visit www.hochschule-dual.de.
Refer to our job portal for programs of study for the next potential start.
Occupational orientation at HUBER:
Still in school, but already planning your occupational training?

First, you have to find out whether your 'dream job' actually keeps its promises.
With an introductory internship at HUBER SE, you get a glimpse at the career world and see which profession suits you best.

We offer one-week introductory internships and dual studies. You can also 'discover' two professions in one week.
Internship at HUBER:
Gain practical experience along with your studies...

At HUBER, we offer future professionals the opportunity to apply theoretical teaching in practical applications and gain valuable experience before entering the career world.

An internship offers responsibility and challenging tasks, is valuable for the professional future and – not lastly – often prerequisite for a final thesis.

Benefit from an attractive internship salary and increase your chances to be hired directly by HUBER.
During your bachelor's or master's degree you can complete an internship – voluntarily or compulsory – in different fields.

Possible theoretical fields include:
Membrane-activated sludge processes
Decentralized wastewater treatment
Chemical-physical partial flow treatment
Mechanical wastewater treatment
Treatment of wastewater and sludge
Treatment of sewage sludge
Innovative drive concepts
Process instrumentation
Integrated automation solutions

Refer to our job portal for current internships. You can apply online via the application form.
Final thesis with HUBER:
Write your bachelor's or master's thesis with a leading machine and plant builder in the field of wastewater treatment!

Benefit from excellent technical expertise as well as optimal support and you can contribute your fresh thinking and new ideas to the improvement of our innovative products.

Refer to our job portal for currently available fields. We can also submit a speculative application with your recommended field.
Whether you propose the topic for the thesis or we do: The association with HUBER and our products and processes is important to us.

A successful thesis is often a good opportunity for direct employment with HUBER.

Your path to HUBER:
If you are interested in an internship, dual study, introductory internship or work during your studies, apply to one of the described positions or submit your speculative application in the job portal.

Knowledge of German is a prerequisite for apprenticeships and internships at HUBER SE.

Please apply online only and refrain from sending applications by email or post in order to ensure a swift selection process.
If you still have questions, refer to our FAQ or get in touch with our contact person:

Annalena Krauser
Tel.: +49-8462-201-142
Email: personal@huber.de